September 25, 2019
By Wolfestone
In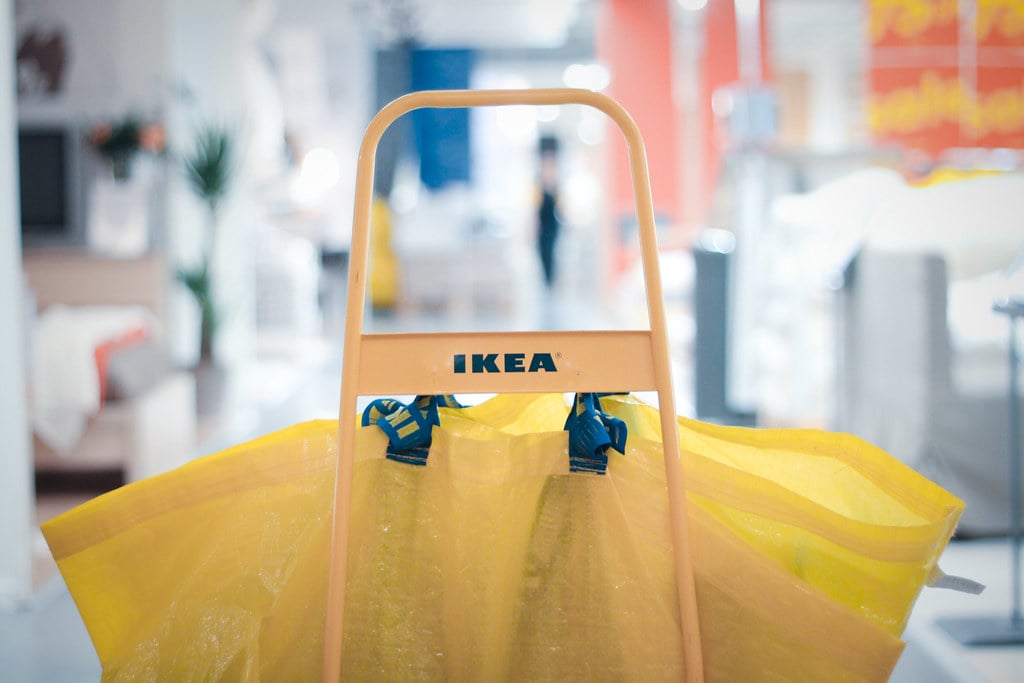 While many brands in a number of industries have achieved global ubiquity, there is only one furniture company that can be found from Nantes to Nanjing to Nottingham. Thanks, in part, to IKEA's localisation efforts, this flat-pack phenomenon is in a league of its own.
Founded by the late Swede Ingvar Kamprad in 1943 when he was just 17, IKEA started off on a tiny scale. Kamprad, who until then had been a budding entrepreneur selling everything from fish to ballpoint pens, initially sold replicas of his uncle's kitchen table, diversifying into other furniture soon after.
Kamprad, who started IKEA as a mail-order business, eventually opened the first store in his home town of Almhult, Sweden. Stores in other Scandinavian countries followed in the 1960s before he opened the first non-Scandinavian stores in Switzerland and West Germany in 1973 and 1974, respectively.
Painting the world blue and yellow
Since then, IKEA has expanded at an astonishing pace, especially considering the fact that IKEA stores are often purpose-built and require lots of land (its largest store in the world is in South Korea and is 640,000 square feet). As of August 2019, there are 423 IKEA stores operating in 52 countries.
Expanding into Western Europe has been relatively straightforward due to proximity, shared cultural values and lack of red tape. Indeed, when it comes to number of stores, its biggest market is Germany, with fifty-three outlets. That's even more than the US, which has 50.
Yet when it comes to the rest of the world, IKEA's localisation strategy has had to adopt a more measured approach.
Uniformity... for some things
To some extent IKEA's many stores have a McDonald's-like uniformity. Store design, floor layout, the blue and yellow company colours, meatballs in the cafeteria and the system of jotting down your purchase on a slip of paper before picking it up in a different section – these things seldom change from country to country.
Even IKEA's quirky product names have been part of the global strategy. By sticking with Swedish names for its products (Eg, "Fyrkantig" and "Ektorp", meaning "square" and "collector") it minimises the chance of the sort of dubious language translations that have embarrassed many global companies over the years.
But in other areas, the company has made significant tweaks to its modus operandi which have endeared it to local shoppers. And it does this in meticulous and slightly unorthodox ways.
Up close and personal
IKEA's localisation strategy requires researchers to go into the homes of regular people who live in the areas where they plan to launch stores.
IKEA Chief Executive Mikael Ohlsson told the news agency Reuters in 2013: "Most people don't really know and can hardly imagine that we visit thousands of homes round every store in the world every year.
"We sit down in the kitchen and talk to them ... That's the way we try to learn and understand. 'What are you annoyed with? What are your frustrations? What would you like to have? How much can you afford?'" he said.
Talking of IKEA's preparations for the opening of its Hyderabad store in India, Amitabh Pande, strategic planner at IKEA India, said that IKEA had conducted more than a thousand home surveys across the country over 18 months.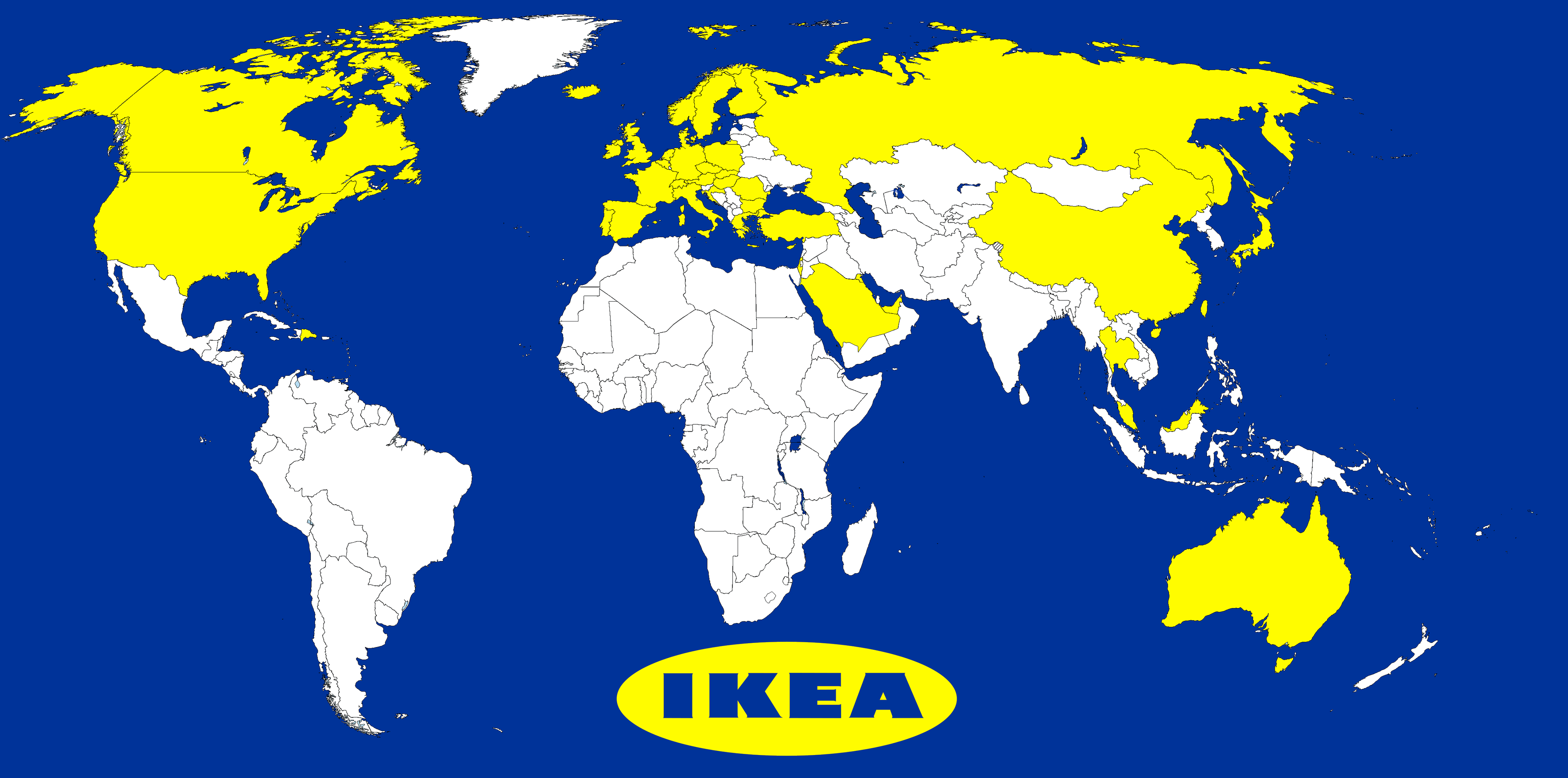 "There is nothing more powerful than watching and talking to those people in their natural environment," he told the Times of India in 2018. "We watched how they cooked, slept and ate…".
And IKEA's localisation experts obviously listen to the people they spend time with.
Here's how IKEA has adapted various things about the way it does business in different countries.
Conquering the Chinese market
IKEA entered the Chinese market in 1998 and now has 31 stores there. But it has been a steep learning curve in the world's most populated country.
For a start, the self-assembly of IKEA products was unattractive to Chinese customers who, like their Indian counterparts, are used to employing casual handymen to do their DIY. This goes for most other countries in Asia.
To counter this, IKEA stores teamed up with assembly service companies, based within the store, who deliver and put together the furniture for an additional price.
Store location also differs. Whereas in Europe they tend to be on out-of-town industrial estates, in China it builds them closer to customers as fewer people own cars.
In a country as vast as China there are also regional differences that have to be considered. For example a sample in-store balcony exhibit in northern China where balconies are generally used for food storage, will look different to one in the south where they often double as laundry areas.
Naturally, there are some differences in the products sold – eg, more chopsticks, less knives and forks - but the bulk of the 10,000 items sold in Chinese stores are from the standard range.
Impressing India
India is a more recent addition to its portfolio of countries and came with its own set of hurdles.
In terms of pricing, IKEA learnt from China that it's possible to sell products at a lesser cost than other countries and work on lower margins because the volume of goods sold will make up for it.
IKEA also localises its cutlery products. Most Indians either eat by hand or use spoons, and rarely use forks. So the company dispensed with its children's plastic cutlery pack and instead sells different coloured spoons for 15 rupees (around 15 pence).
It also took into account the fact that Indian children, especially in lower-income families, seldom have their own bedrooms and sleep in their parents' bed for several years. So they came up with an extendable bed that can be lengthened until the child is in its teens.
In the cafeteria, taking into account India's majority Hindu and large Muslim populations, IKEA took beef and pork off the menu and offered chicken meatballs, as well as additional vegetarian options.
Pertinently, IKEA postponed the opening of its first India store several times until it was confident it got it right. A contrast to the "open first, figure it out later" mentality of some companies.
Next stop, Manila
In 2020, IKEA will open its first store in the Philippines, which will replace the one in South Korea as the biggest in the world.
It has been busy promoting the new Manila store with the use of a company-branded 'Jeepney' bus – not only a popular mode of transport in the country but a cultural icon.
What other localisation methods it will use to entice and win over Filipino customers remains to be seen but no doubt IKEA will be as popular in Manila as it is elsewhere in the world.
Information Correct: 25/09/2019