May 17, 2019
By Sofia Ellen
In
Whether you're a devoted fan or can't tell your Targaryen from your Tarly, there's no disputing that Game of Thrones is now a global cultural phenomenon.
George R.R. Martin's epic fantasy saga A Song of Ice and Fire has sold an incredible 90 million copies worldwide and has been translated into 47 languages and counting.
Enter HBO
But it was when David Benioff and D. B. Weiss began developing Game of Thrones, the TV adaptation in of the saga in 2007 that the world of Westeros and beyond truly cemented itself as one of the biggest fantasy franchises of all time.
According to Martin's long-term editor Jane Johnson, the novels "were big bestsellers in their own right before the HBO series came into existence – but of course the sales became stratospheric with the release of the series­." Indeed, the success of the franchise went on to reach dizzying heights.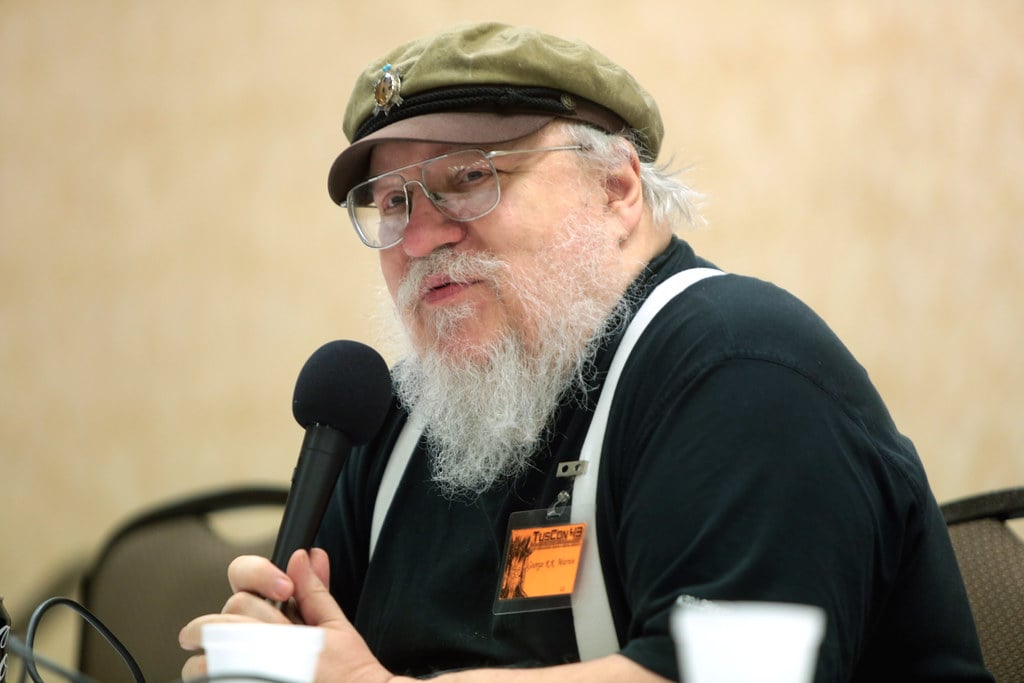 An ever-growing audience
While official figures report that approximately 17 million people tuned in to HBO to watch the season eight premiere of Game of Thrones last month, Mail Online recently estimated that over one billion people are expected to watch each episode of the show's final seaso­n.

However, it is near-impossible to confirm this figure since GoT fans use a range of streaming platforms to watch the show, not to mention the millions of people who illegally download and pirate episodes.
Universal appeal
The success of Game of Thrones seems to be rooted in its universal appeal, with discussions about the show taking place in pubs, dinner parties and even parliaments.
From Chinese president Xi Jinping telling foreign leaders in a meeting in Beijing that "we must all make sure the world we live in does not descend into the chaotic warring seven kingdoms of Westeros," to the UK's own Environment Secretary Michael Gove warning that "winter is coming" if Theresa May's Brexit deal is not passed, the cultural impact of the Game of Thrones franchise is far-reaching to say the least.
So how exactly did Game of Thrones secure a top spot amongst the best TV shows of all time?
Unique storyline
Rolling Stone magazine's chief arts critic Alan Sepinwall has claimed in the past that Game of Throne's success is down to its "uniqueness."
"It's viscerally thrilling in a way that almost nothing in TV has ever been before […] It does things you never expect TV to be able to do in terms of dragons flying and burning up entire armies and zombies storming down a mountain."
Despite being rooted firmly in the familiarity of the fantasy genre, Game of Thrones still manages to feel fresh, new and innovative.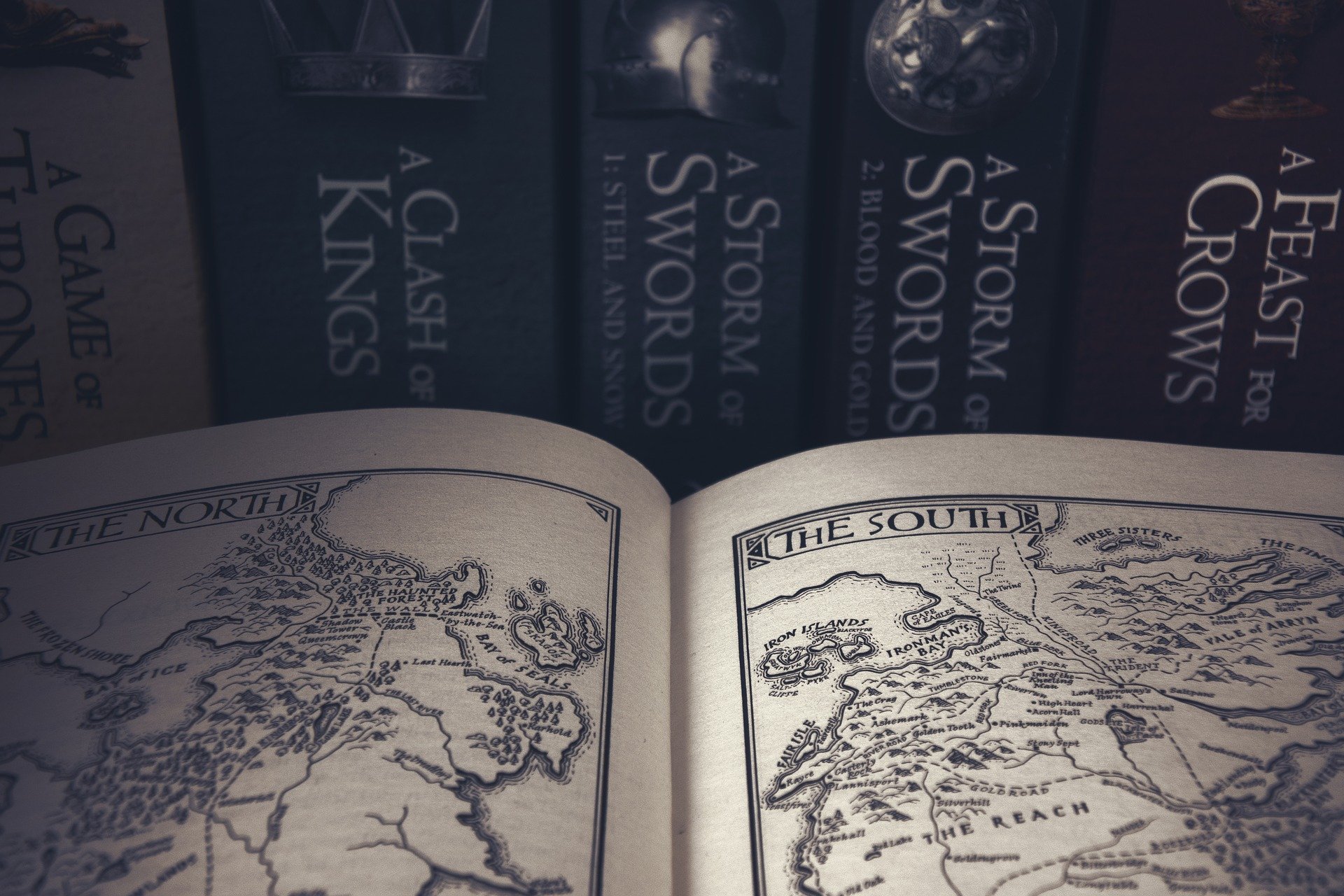 Building a global fanbase
Just before the premiere of its fifth season in 2015, HBO announced that it had secured deals in 170 markets globally (including Canal+ in France, Sky Atlantic in Italy and Foxtel in Australia). This allowed networks around the world to air new episodes simultaneously with the U.S. broadcast.
Securing broadcasters was just the first step. The franchise has worked hard to engage its global fanbase and step up its international marketing efforts, leading many to believe that "arguably no network other than HBO could have pulled [this] off."
For example, to mark the show's eighth and final season, HBO launched a worldwide scavenger hunt, hiding six 'iron thrones' around the globe in locations as far-flung as Björkliden, Sweden; Puzzlewood, England; Atienza, Spain; and Beberibe, Brazil.
Furthermore, Forbes reported that HBO had targeted Asia in particular, with some of the show's key characters going on press trips to the continent, such as actress Maisie Williams (Arya Stark) visiting Japan ahead of the season six premiere and Liam Cunningham (Ser Davos Seaworth) visiting Thailand to promote season seven.
Game of Thrones translated for a multilingual audience
The very nature of such a fast-paced series­­– with closely-guarded plot secrets and legions of fans desperately awaiting the next installment– means that an international team of highly-trained translators, dubbing artists and subtitlers must work quickly to produce each episode.
According to Adolfo Moreno, the president of Adoma, a union representing dubbing artists in Madrid, "With shows like this, they want to avoid piracy and that means they have a 24-hour window between the broadcast of the original version and the dubbed version."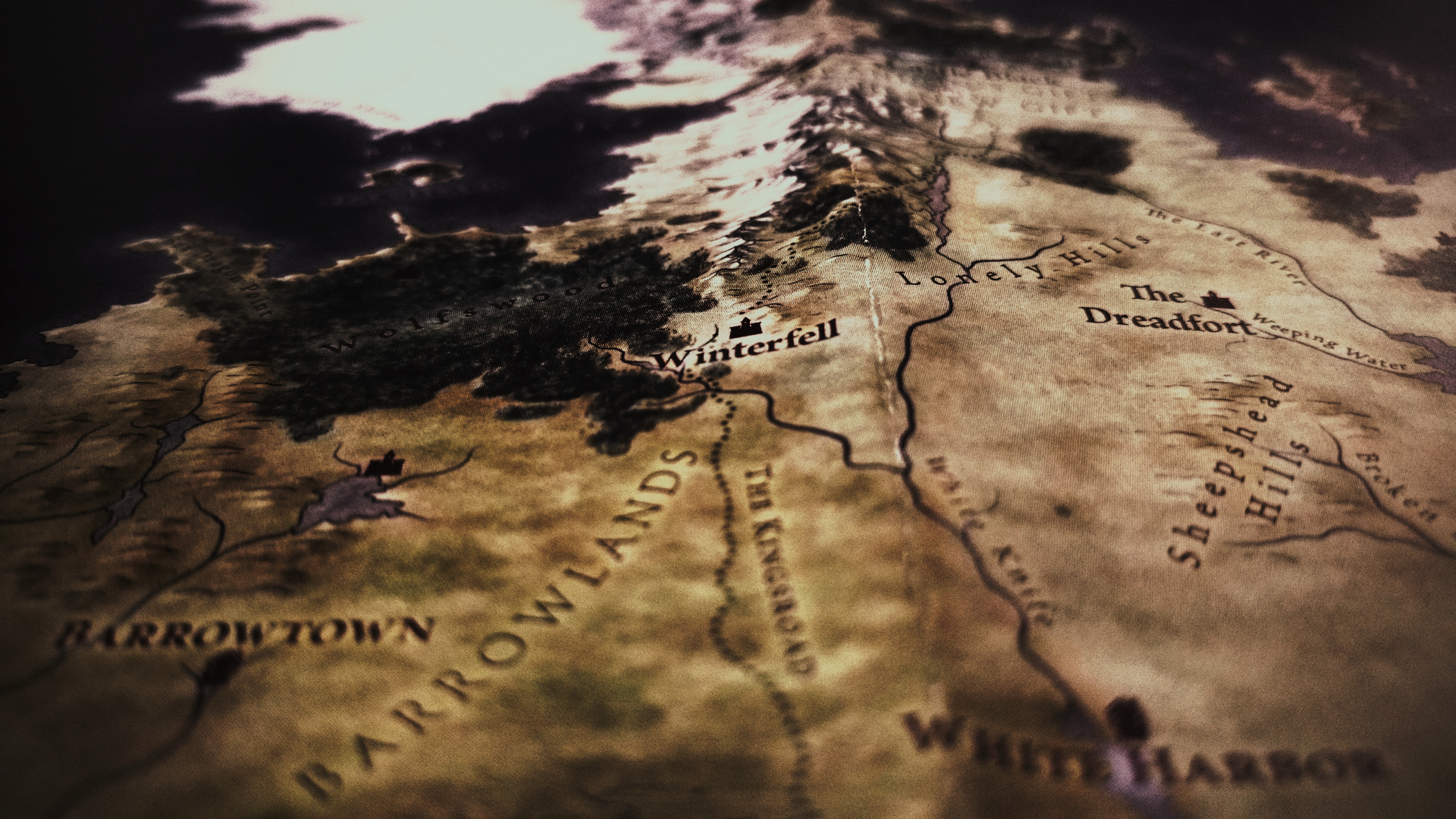 This pressure only increases when you consider the challenges posed by Game of Thrones' nuanced and multi-layered material. This means that the team must propose creative solutions to translating complex source material with a typically very tight turnaround.
The Hodor hurdle
This challenge is no better exemplified than in the final, dramatic scene of Hodor, a lovable character portrayed by actor Kristian Nairn.

As Hodor is in the middle of trying to protect Bran and Meera from an attack from White Walkers, Bran accidentally uses his 'warg' powers to go back in time to communicate with past-Hordor (real name Wylis). Past-Hodor hears present-day Meera scream "hold the door," which causes him to have a seizure, resigning him to constantly repeat the phrase over and over, which soon turns into 'Hodor'.
Whilst the shortening of 'Hold the door' to 'Hodor' makes perfect sense in English, Quora users soon began discussing how the heartbreaking scene was handled in other languages. The responses detailed that:
"The Greek translation was pretty smooth. [One user] explained that the phrase was "krata tin porta." That was shortened and an h was added to get "hrorta," which later made it to "hodor.""
"In the German version, they used "halt das tor," which means "hold the gate."
"A Russian user explained that the translation was done "brilliantly." [He] said the translation started literally "Держи дверь" and then was changed to "stay at the entrance" or "cтой у входа." That resulted in, "bхода-хода-xодор," where "xодор" equates with Hodor."
Another user said that the Spanish version was "Obstruye el corredor," which translates to "block the passage," to have it say "o…dor."
Despite employing an expert team to handle these challenges, things are inevitably missed; leading to a whole lot of confusion for international viewers. In the recent episode The Long Night, Ser Davos Seaworth, in needing to find a way to guide Daenerys and her dragon back to Winterfell in the midst of a crucial battle, shouted; "She can't see us!"
Whether it was the extreme pressure that the GoT translators were under or the challenge of interpreting Ser Davos' strong Geordie-accent, the Spanish-version of the episode translated Ser Davos' line as one meaningless, garbled word, "Sicansíos!"

While no explanation has been given for this blunder thus far, many have speculated either that the phonetic translation of Ser Davos' line may have come from a machine translator, or that the translators had assumed he was speaking one of the show's constructed languages!
How you can go global
Investing in language services is vital for achieving success with your business abroad.
For a successful international promotion of your products and services, an accurate and well-targeted translation of the marketing message is essential­.
At Wolfestone, we have a track record of helping clients win contracts abroad. Furthermore, we have 10 years' experience in providing urgent translation services for our customers– what makes us so different is that we accept that urgency is a key factor of any business.
Wolfestone offers translation services for a wide range of industries. We've developed and maintain a vast database of fully qualified and experienced in-country linguists. As well as being qualified in translation, we have sector-specific linguists who are experienced in working in your industry. You can rest assured that any complex terminology specific to your sector will be understood and translated accurately.