March 14, 2019
By Wolfestone
In
It's an international brand synonymous with the world of high-fashion and luxury and boasts editions in 23 languages. So why did it take so long for Vogue magazine to launch in the Middle East?
The original Vogue was launched in the US in 1892 as a weekly newspaper covering fashion, beauty and culture. The first international edition, Vogue (UK), was launched in 1916. Vogue Paris, the first non-English language edition, arrived four years later.
Over a century on, the magazine has established its presence on five continents and has launched numerous digital and print editions.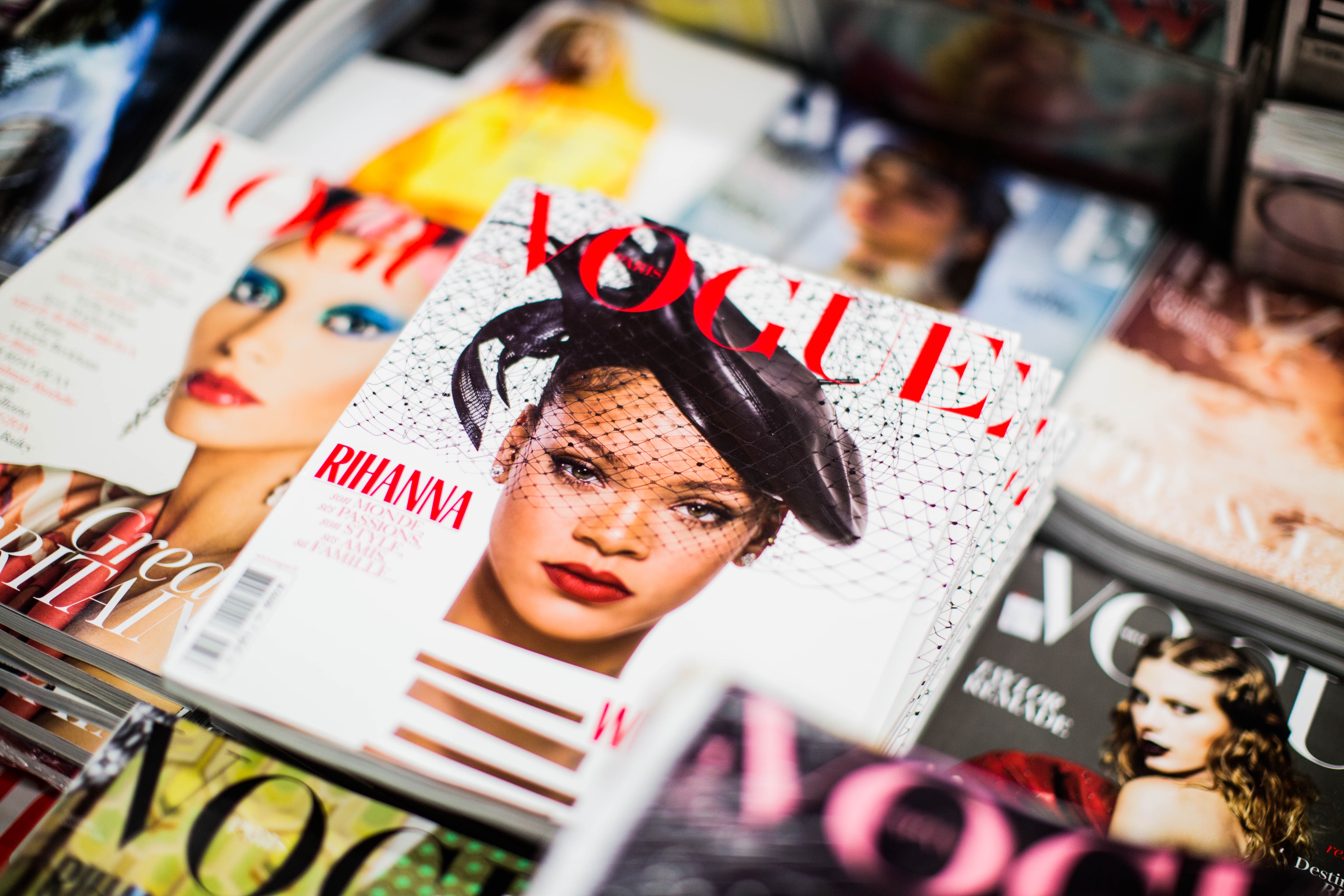 On top of this it has extended its cultural reach with, among other things, cafes, Vogue-branded fashion accessories and several magazine spin offs, including Teen Vogue, Vogue Hommes, and the B2B digital-only Vogue Business.
For many years, however, Vogue was noticeable by its absence on Middle East magazine stands. Middle East editions of established Western titles, such as Cosmopolitan, Time Out, Hello!, and the men's lifestyle magazine Esquire, already existed (albeit in English). These titles were, and still are, published by media companies based in Dubai, the de facto media capital of the Arabian Gulf.
Yet despite the Arabian Gulf boasting one of the highest GDPs per capita in the world and some of the world's biggest clients of haute couture (regarded as the pinnacle of women's dressmaking), readers across the Middle East had to make do with expensively priced foreign language editions of the magazine.
Slow on the uptake
Vogue's tardiness in reaching the Middle East market compared to other magazines can be attributed to both cultural and commercial reasons.
As Conde Nast's flagship title and the magazine that has historically generated the most advertising revenue among its portfolio, the company is fiercely protective of the brand.
In 2007, US tabloid the New York Post reported that an unnamed publishing company based in the United Arab Emirates (UAE) had approached Conde Nast to express its interest in licensing an Arabic-language version of Vogue.
Replying to the query by email, Conde Nast Chairman Jonathan Newhouse caused controversy when he wrote that the Middle East was incompatible with the Vogue brand due to a "powerful fundamentalist, religious element, which rejects Western values."
The email was leaked to the media, with Newhouse later claiming that his comments were "misinterpreted". But clearly the Middle East was not in Conde Nast's plans for expansion at that time.
By 2010, however, Newhouse was clearly more receptive to the idea of a Middle East Vogue, aiming to test the water first with a Vogue-branded restaurant.
"You could look at the restaurants as a first step to producing magazines in the local market," he told Abu Dhabi newspaper The National. "I'd be very surprised if we didn't have restaurants operating in the UAE within two years and I would certainly hope that in the next few years we have some magazines to go along with our restaurants."
Food before fashion
Vogue Café was launched in 2013 in Dubai's biggest and most prestigious shopping mall, appropriately located amongst many high-end designer boutiques. This chimed with Newhouse's comments that the retail presence of Conde Nast's "core advertisers" – fashion powerhouses such as Christian Dior and Chanel – was a major factor in deciding whether to launch Vogue magazine in new territories.
"They're kind of like the litmus test," Newhouse told The National. "If they are present in the market we can consider it. We look for our key advertisers and they are in the Emirates."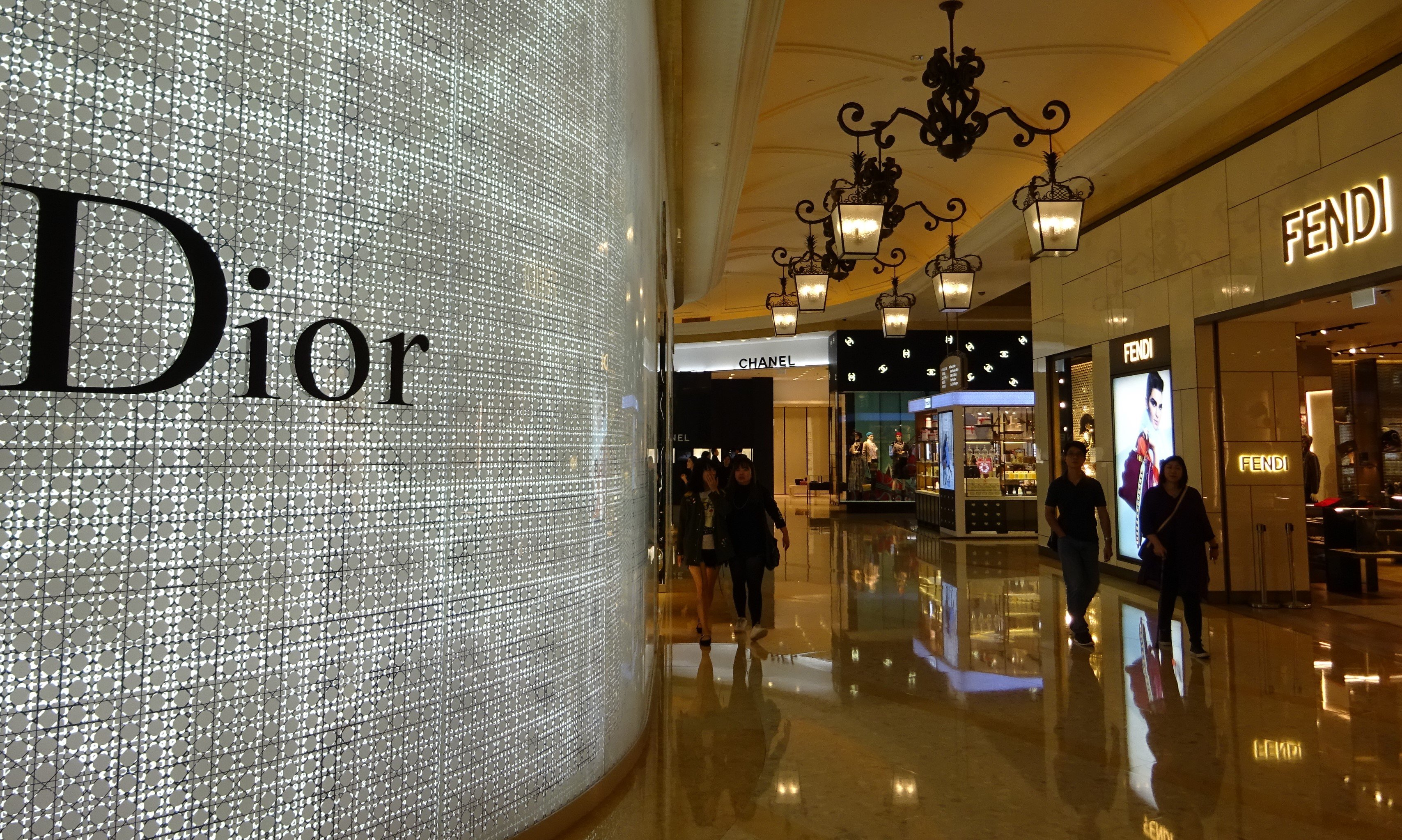 By July 2016 Karina Dobrotvorskaya, president of Condé Nast International's new markets and brand-development division, said a launch of an Arabic Vogue could finally become reality.
"We do believe in the Arabian market," she told The National. There is a huge appetite for quality media – as well as for great luxury, fashion, beauty and technology content."
"So we do not rule out the possibility of launching GQ, Wired or Glamour, but we would love to establish our flagship title – Vogue – first."
The licensing model
Typically Middle East editions of international magazines are published under license from established Western companies.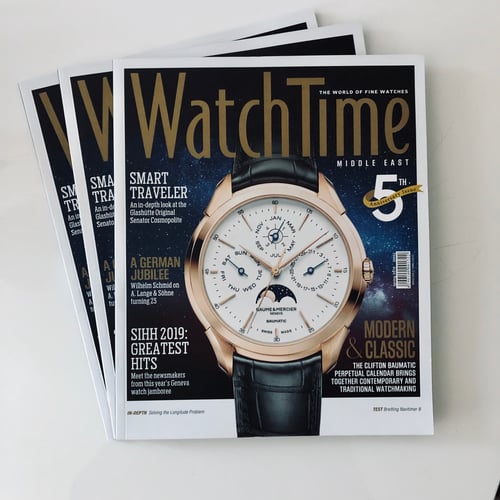 The US and UK editions of the men's magazine Esquire, for example, are published by Hearst Communications and Hearst Magazines UK, respectively. In the Middle East it is published by ITP, the Middle East's biggest magazine publisher.
Details of which Middle East publishers bid for the right to have Vogue in their portfolio of titles are unavailable. But Nervora, the youngest publisher in Dubai at the time, was eventually announced as the company that would launch Vogue Arabia, as they decided to call it.
This surprised many who assumed it would go to one of Dubai's more established publishers - the aforementioned ITP, for example, a company with a 30-year history in the Middle East, who already published Conde Nast Traveller, and who would later acquire the licence for GQ, another Conde Nast title.
Shashi Menon, Nervora's founder and CEO, acknowledged the size and difficulty of the task ahead of him.
Somehow he had to marry the ethos of an iconic Western fashion brand with a Middle Eastern outlook, something he felt was possible to achieve in a "tasteful and culturally appropriate" way.
"We don't want to come in and feel like just a Western-only brand that is coming in here and trying to project a Western identity," he said. "We really want to participate in that conversation organically."
Jonathan Newhouse said at the time: "Probably a business consultant would come in and say, 'You're stupid. You should just do one Vogue and translate it.' That would be facile, what would look like a good approach but is not a good approach."
Teething problems
After months of anticipation, Vogue Arabia, under the editorship of Deena Aljuhani Abdulaziz, a minor member of the Saudi Arabian royal family, launched in March 2017 amidst the predicted media fanfare. In an unprecedented move it launched a digital edition in Arabic and English before launching a print version in each language.
"I don't want Vogue Arabia to just be another regional magazine," Abdulaziz told Arab News. "I definitely want it to be a global one as well, especially in this political climate."
Unlike some global brands that adapt English logos into Arabic script, Vogue kept its instantly recognisable English masthead (i.e., the VOGUE name across the top of the front cover) for the Arabic version but uses Arabic script for most of its coverlines and inside content.
Localised covers
For its first ever cover star it chose Gigi Hadid, an American supermodel with Arab ancestry. Styling her as an Arabian princess, complete with bejewelled headdress, Vogue Arabia seemed eager to set out its stall from the very beginning: Middle Eastern faces in Middle Eastern clothes.
Aziz said of the image, "…she communicates a thousand words to a region that's been waiting far too long for its Vogue voice to speak."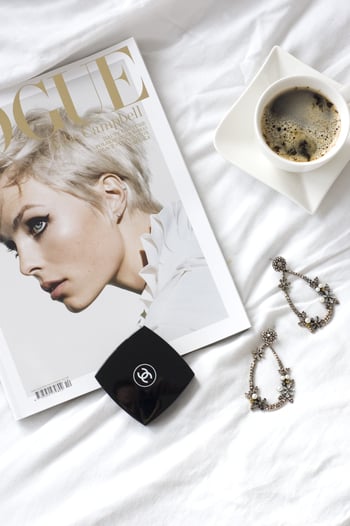 Aziz oversaw two issues of Vogue Arabia before being dismissed due to a difference in editorial opinion with the publisher's management. She was quickly replaced with Portuguese editor Manuel Arnaut, a move that appeared to conflict with a previous statement by Jonathan Newhouse about only appointing Vogue editors who "understand the culture" they work in.
"We always have, not only in the Arabian market, the Middle East market, a local editor," he said. "So in Russia, we have a Russian editor, in Italy we have an Italian editor, and Edward [Enninful of Vogue in the UK] is British. You need an editor who understands the culture precisely in order to appeal to the audience and to have in mind cultural sensibilities and not to offend people."
Image localisation
Since Arnaut took over, Vogue Arabia's covers have featured an array of ethnicities but almost always include a Middle Eastern slant, whether through location, clothes or props. Pop star Rihanna has been styled as an Egyptian princess, for example, while Grammy Award-winning singer Ciara was photographed against a desert backdrop.
The clothes worn by the cover stars adhere to the sensibilities of the region, with minimal bare skin on show (we are unlikely to see bikini-clad models on the cover of Vogue Arabia any time soon).
Arnaut has now been at the helm of Vogue Arabia for almost two years and has brought some much needed stability to the magazine, despite him having no roots in the Middle East.
Now a fixture in the Middle East media, Vogue Arabia is a ship that needs careful navigation in such choppy waters as the Middle East. But with no precedent of any international edition being pulled (apart from a short-lived Singapore edition in the 1990s) it seems like it's here to stay.
Taking your business overseas
Are you considering expanding your business abroad? Having a localised version of your content sends a powerful message to both existing and potential clients. Translated text not only demonstrates to international customers that you're fully committed to great customer service but can entice people who may not be confident exploring a product not in their own language.
So whether you're a global giant like Conde Nast or a small business looking to take the first step into a foreign market, you could unlock a wealth of opportunities through content localisation.
Contact us if you want to find out more about our Arabic translation services or any other language.
Vogue magazines image: Charisse Kenion