February 07, 2020
By Lois
In
Following on from January's The Future of Translation series, today we'll be examining the successes and curiosities behind Lego's international export strategy.
Those familiar yellow Lego bricks are a part of millions of childhoods worldwide and continue to top Christmas lists each year. Lego started out as a small wooden toy company in Denmark in 1932 and has now grown from those modest origins to produce approximately 19 billion Lego bricks a year, generating a profit of $5.5 billion last year.
These impressive figures mean that the company has been crowned the world's most valuable toy brand. Indeed, international appeal has been woven into the brand since its very inception – the name Lego is derived from 'leg godt' in Danish, which means 'play well.'
So of course, Wolfestone's here to analyse how a savvy international export strategy has allowed this beloved brand to become so successful.
International growth? It isn't always easy
The Lego Group currently operates 138 retail stores globally, with most of those located in the US with 83 stores, the UK with 14, and Germany with 11. There are also eight LEGOLAND theme parks around the world: based in Windsor, Florida, California, Japan, Malaysia, Billund, Dubai and Germany. It seems like Lego must have had a permanent lucky streak to achieve such a powerful international presence.
The truth, however, is that it hasn't always been easy for the brand.
Lego's story is actually a prime example that short-term failure doesn't always prove fatal to businesses, as long as they continue to adapt and invest in the right places.
While Lego's initial growth continued for decades, they encountered troubles in the late 1990's, when hi-tech toys like Furby and Tamagotchi started to take the toy market by storm. The methodical nature of Lego became a hard sell against its competitors. Sales had dropped by 30% by 2003, then a further 10% by 2004.
Lego regained its market dominance by cutting down its staff by more than 11,000 and reducing complexity in the supply chain to try and ensure smoother performance. Then sales faltered again in 2017 and Lego decided to cut 1,800 jobs globally, usually a troubling sign for any brand. Rather than just a cost-cutting exercise, this simplification was enforced in order to make the brand clearer to children who are increasingly inundated with new toy brands.
Returning to growth: Lego's international export strategy
Even though the cuts were devastating for employees, they allowed Lego to localise their production. Lego opened a factory in Jiaxing, China in 2016 in order to compete with local companies and reduce costs. Lego estimated at the time that this might save as much as 20% on manufacturing and distribution costs, thus creating an international export strategy which is better value for money.
Away from the production line, Lego also implemented a hiring process that was focused on diversity, resulting in Indian and Japanese employees, amongst others, obtaining key positions in their 'Concept Lab.' These positions were previously predominantly filled by Danish employees. Lego found that diversifying their employees diversified the ideas brought to the table and resulted in better cultural insights into new markets and demographics.
Lego also made the wise decision to take a look back at what their loyal global community wanted from the brand and focused on their core brand values. The company carried out research on their existing customers' needs in order to drive sustainable growth against market storms. Lego's ingenious balancing act of retaining loyal customers whilst attracting new ones through its international export strategy even lead CNBC to call it 'the world's favourite toy brand.'
Global values, localised approaches
Lego has managed to create a consistently impactful brand across many international markets by combining savvy localised marketing with a strong commitment to its values. While concepts such as imagination and creativity may be perceived differently in different overseas markets, Lego skillfully adapts them to different cultures, all the while retaining its key messages.
In an interview with BCG chairman and former CEO of the Lego Group Jørgen Vig Knudstorp said that: ''We offer what I would call a very timeless but also very universal brand. You put Lego bricks in the hands of children in China, Afghanistan, South Africa, America, or Germany, the play is the same, the idea is the same.''
Lego's extensive market research also helped. Since research showed that Chinese children enjoyed Lego's current toys, Lego didn't waste time or money by creating a wide range of unnecessarily localised products. Instead they differentiated their product range modestly by creating a limited range of exclusive playsets, including one for the Chinese New Year.
Interestingly, in April last year Lego announced that they would cease creating regional exclusives (with particular exceptions, such as theme park exclusives) and start making their previous exclusive sets widely available in order to appease their global collecting community. This shows that localisation and global standardisation are not in opposition to each other, but that localised products can successfully transfer to a global standard line.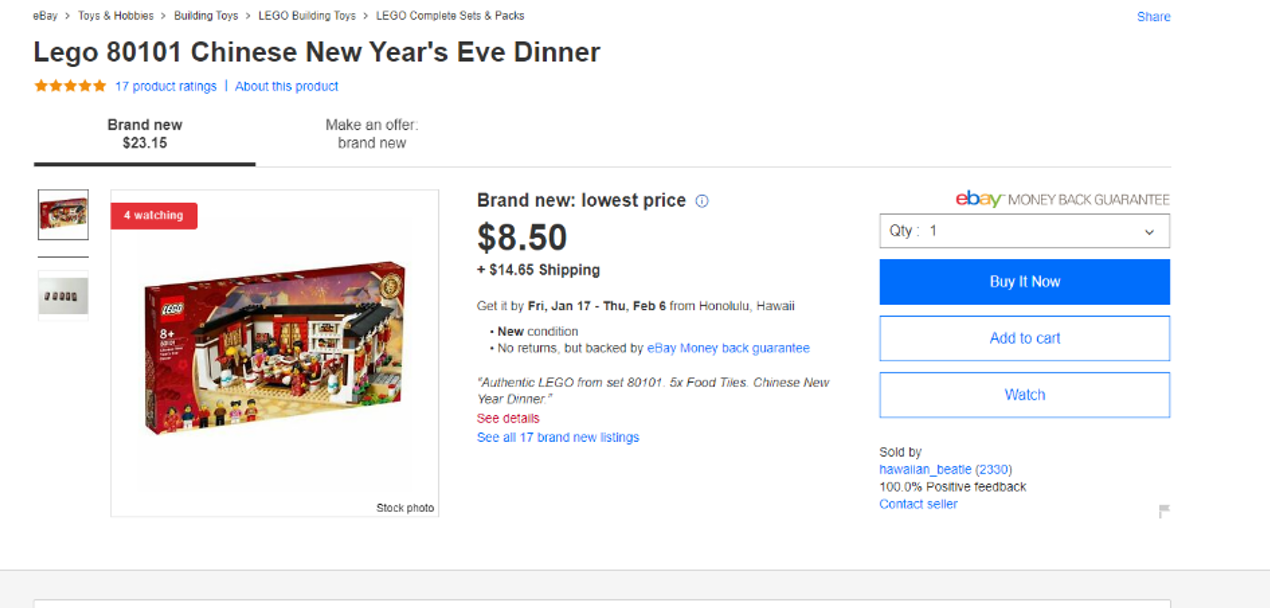 The biggest adaptation Lego needed to make was to its well-established Western value of 'learning through play,' which was a relatively new concept in China. The company invests generously in global programmes through its charity the Lego Foundation. The Foundation allows Lego to prove the educational benefits of play in sceptical markets.
International targeting
Lego's markets have always been carefully chosen and researched. While some other major companies are cautious about expanding their operations in China due to tariffs and competition, Lego's revenue in the area expanded by the double-digits last year.
One of Lego's smartest moves was partnering with Chinese internet company Tencent, ensuring that it emerged into the market hand-in-hand with a trusted partner that could also provide an insulation to any possible cultural mistakes.
Every Lego store, anywhere in the world, has its own localised elements. For example, the new Lego store in Cape Town, South Africa, displays a model of the suburb of Bo-Kaaap built by a local fan. Lego doesn't take its position as a global brand for granted and ensures it tailors everything, from products and manufacturing to marketing for each location.
In Hong Kong, Lego has focused on lavish events marketing to generate a strong brand presence. Troy Taylor, general manager for Lego in Hong Kong, Taiwan and Macau, explained that events marketing is great for Lego products. This is because malls are eager to host events which see more customers going to their stores, allowing children to play with Lego in a 'hands-on' manner and allowing families to bond.
Lego's broad international export strategy is to target countries where there is a growing but still relatively underserved middle class. Following from its success in China, Lego is looking to grow into India and open an office in Mumbai.
Chief executive Niels Christiansen said that, "The growing middle class, importance of education, and growing economy make India a logical next step in our efforts to reach many more children around the world.''
Hong Kong is a particularly interesting market because Lego already has a strong brand presence in the region, meaning that they can take more risks with creative campaigns than they would if they had to meticulously build their audience. Hong Kong has the highest amount of AFOLs (adult fans of Lego) per capita in the world. As well as marketing and creating products for a new generation of children, Lego also works to retain this key audience.
Product Localisation
The dedicated AFOL's have tracked some interesting variants in packaging across countries as well. Variants seem to have been a main part of Lego's international export strategy in the 60's and 70's.
One example of how Lego varied its products in the early years is the fact that only select markets such as Italy and Germany received a tagline to help clarify the product. Lego was referred to in Continental Europe as 'LEGO system,' whereas it was dubbed 'The Building Toy' in Britain, Ireland and Australia.
Lego also created an exclusive Japanese brand 'OLO,' and an exclusive Italian brand, 'Minitalia' alongside its main product line, in order to boost sales in these countries. While the bricks often looked different and seemed to be made out of a different type of plastic, these were still compatible with the main line of Lego.
Why Wolfestone?
Here at Wolfestone, we're experts in providing high-quality translation services and we have a track record of helping our clients successfully go global.
Get in touch with our friendly team and find out how we can help you reach your goals.