November 16, 2018
By Geraint
In
On the 12 th November 2018 it was announced that the legendary architect of the Marvel Comic Universe, Stan Lee, had passed away at the grand age of 95.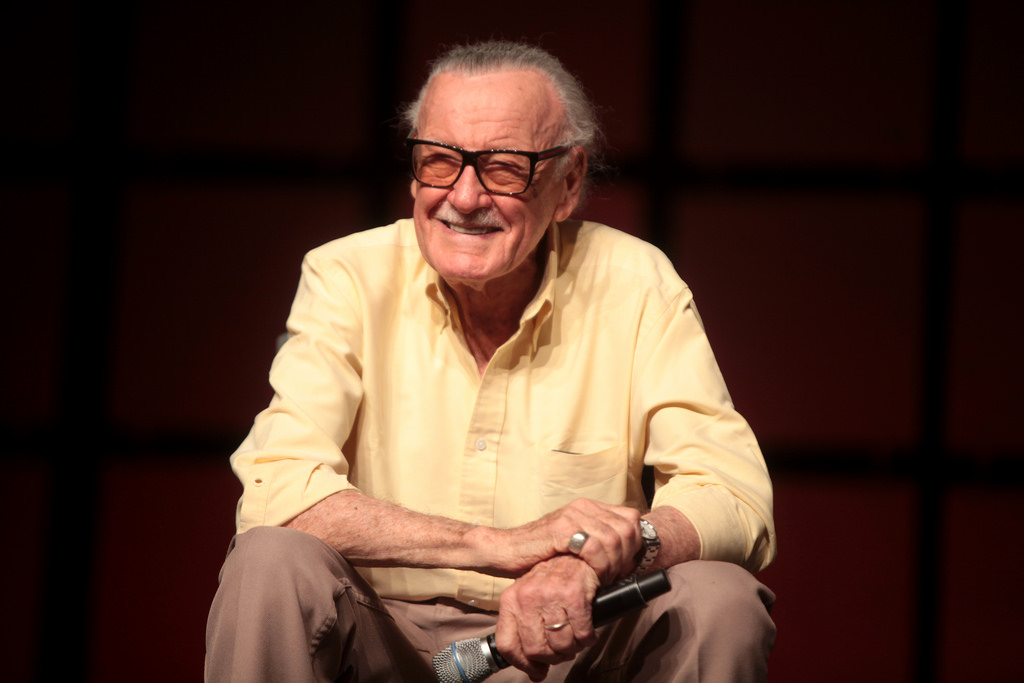 Lee dedicated his life's work to writing and illustrating some of the most captivating stories to grace modern literature and film. He created all manner of universally recognisable and adored superheroes, like Iron Man, Captain America, Thor and Hulk, to name but a few. These incredible characters, brought to life by the extraordinarily talented author, made the Marvel franchise a global phenomenon. The very latest blockbuster films (The Avengers, Black Panther, Deadpool, etc.) have all been screened across the world to international audiences and translated into multiple languages. But how did Stan Lee and Marvel manage to break away from its comic book competitors to become a titan of the comic book genre?
The emergence of Stan Lee and Marvel Comics
At the age of 19, Stan Lee found himself working as an interim editor for Timely Comics in New York City. He would then be asked to put his talents for writing and illustration to use in the Second World War writing training and recruitment material for the U.S. Army.
In the 1960s Stan Lee teamed up with fellow comic book artist, Jack Kirby, and created the Fantastic Four in a direct bid to rival DC Comics. It was during the early part of this decade that they would bring into being the characters we all know so well today. What people would later describe as the "Silver Age" of comic book storytelling, between 1960 and 1965 Lee and his team thought up the characters that we recognise collectively as The Avengers for his newly renamed "Marvel Comics". Daredevil, Doctor Strange, Hulk and, with probably the greatest success, Spider-Man were all given complex, heroic and memorable story lines that are still being built upon today.
Marvel: A global brand
In years that followed, Stan Lee would hand over the editorial reins of Marvel Comics to focus on growing Marvel's on-screen presence. He would have varying degrees of success with television, securing a long-running series for Spider-Man and Hulk, but it wouldn't be until the early 2000s with the release of X-Men and Spider-Man on the big screen that Marvel characters would really be thrust into mainstream cinema. The first film of the Spider-Man franchise, starring Tobey Maguire, was a world-wide phenomenon. This film coupled with its sequel in 2004 would go on to
generate £857 million in ticket sales around the world
before being released on DVD. It was upon these sturdy foundations that Marvel-based films were built, providing us with the modern-day mega movies that we can't get enough of today. And it cannot be understated just how enormous and culturally important a brand Marvel has become.
Making Marvel universally accessible
What made Marvel's comic books unique compared to its competition was the way in which Stan Lee and co-authors approached storytelling. They took readers behind the mask of the larger-than-life superheroes, making them relatable to the average reader.
Gene Simmons the lead singer of Kiss and Marvel fanatic once said
in a 1979 interview
: "His stories taught me that even superheroes like Spider-Man and the Incredible Hulk have ego deficiencies and girl problems and do not live in their macho fantasies 24 hours a day." It's in the real-world struggles that some fans of the comics could find refuge. While it's fair to say that the Marvel stories are primarily targeted to a younger audience, in the comics, Stan Lee would bring up delicate topics like sex, race, drug use, violence and authority. This approach was enormously successful and resonated with people around the world. To really solidify that connection with international fans, Marvel have begun
offering their comics and movies in translated formats
making its epic characters and storylines globally accessible.
Content for international fans
Whether it's the massive blockbuster films and their marketing campaigns or the classic comic books themselves, Marvel wanted to ensure that its universe could be accessed by fans all over the world.
In 2014, Marvel Comics announced
that it would be working in collaboration with iVerse Media to create the Marvel Global Comics app. The app delivered single issues of its comic books
into 12 different world languages
, including: Chinese Simplified and Traditional, Japanese, Russian, Hindi, Spanish, French, Portuguese, Italian, Korean, Hebrew and German. What's more, in 2017 it was announced that Marvel would be collaborating with Italian publishing giant, Panini, to produce multilingual comics for teachers to use as material in the classroom. Translating for comic books or superhero action films isn't always that straightforward, though, as Marvel found out when translating its recent Captain Marvel film poster into Spanish.
Fans were left unimpressed
when the slogan of the movie, "Higher, Further, Faster", was translated into the Spanish equivalent of "Superior, Advanced, Fast" which some fans complained sounded more like an electrical appliance than a superhero. They would eventually correct it to "Más alto. Más lejos. Más rápido."
Más alto. Más lejos. Más rápido. #CapitanaMarvel llega el 8 de marzo de 2019 a los cines. pic.twitter.com/Ywfr0t8y2H

— Marvel España (@MarvelSpain) October 18, 2018
This multilingual approach adopted by Marvel shouldn't come as surprise as languages often play such a pivotal role in the storylines themselves. The Marvel universe boasts polyglot characters in their films – Wolverine, Captain America and Tony Stark speak English, Japanese, French and Russian, amongst other languages – and Marvel has recently adopted the South African language of isiXhosa as the official language of Wakanda in the recent Black Panther film.
Stan Lee's legendary legacy
It's fair to say that Stan Lee is one of the greatest authors and dreamers of his generation. His otherworldly concepts that were unimaginable to the average writer came naturally to him, but it was the way in which he could marry those fantastical themes with real life scenarios, making them relatable to the viewer, which was his true talent. When talking about arguably his greatest character creation, Spider-Man, Lee said: "He's the one who's most like me - nothing ever turns out 100% OK; he's got a lot of problems, and he does things wrong, and I can relate to that."
Lee further explained to Newsrama in 2015
: "What I like about the costume is that anybody reading Spider-Man in any part of the world can imagine that they themselves are under the costume. And that's a good thing." It is that train of thought that he applied to so many of his characters. There's a significantly human element in Stan Lee's stories which immerses us in spectacular storylines and feats of extraordinary heroism, but all the while letting us know that there's no such thing as perfection in life – not even for superheroes.
Excelsior! Stan Lee.
[su_spoiler title="Sources:" style="fancy" anchor="Privacy Policy"]
https://edition.cnn.com/2018/11/12/entertainment/stan-lee-obit/index.html
http://www.thedrive.com/the-war-zone/24869/stan-lee-fought-the-nazis-as-a-us-army-playwright-during-wwii/
https://www.bbc.co.uk/news/av/entertainment-arts-46189046/stan-lee-the-man-behind-the-mask/
https://www.hollywoodreporter.com/heat-vision/stan-lee-dead-marvel-comics-real-life-superhero-was-95-721450/
https://www.theverge.com/2018/11/12/18088554/stan-lee-death-obituary-marvel-comics/
https://www.nytimes.com/2018/02/16/us/wakanda-black-panther/
https://www.newsarama.com/24901-stan-lee-talks-big-screen-spider-man-depiction/
[/su_spoiler]