April 19, 2022
By Wolfestone
In
Wolfestone, part of the Wolfestone Group, is recognised and certified for three ISO certifications, including ISO 17100:2015, ISO 9001:2015, and ISO 27001:2013.
But what does it mean for an organisation to be ISO accredited? What does it mean for our clients? How could it help your business?
In this blog, we will share what an ISO standard is, and how to gain your own ISO certificate:
What is an ISO standard?
ISO is not as complicated as it seems, and is an acronym for International Organisation for Standardisation. Multiple ISO certificates can be awarded to businesses complying with standards, practices, and frameworks of their approach to business.
The certificates are only awarded to companies following the standards – measured by regular auditing. The businesses that have the qualifications will go through an audit every three years to ensure processes are being followed to the certification standard throughout each department in the organisation. The standards essentially structure the way your business works, from data handling to strategy, you can work towards an ISO standard that will optimise your path to growth.
Any organisation, in any industry, can qualify for an ISO certificate. However, there are specific ISO certificates that can be related exclusively to a particular sector, including language service providers.
Being ISO accredited does come with cost and time commitments. So, with that in mind...
How can organisations qualify for an ISO certificate?
Before a business can become ISO certified, it must decide which qualifications they want to apply for. Wolfestone made the decision to work towards the ISO 27001:2013 as Information Security is important to our clients and having this certificate ensures that all data would be protected by a robust infrastructure, one that is recognised internationally.
You must make sure to read and research the certificate to ensure it is suitable and achievable for your business, one that can be adapted to suit your organisation.
Once the ISO qualification has been chosen the business can begin implementing these systems and processes into the business. The ISO will have a list of procedures that need to be followed before the company can become ISO certified.
To help implement these systems into the business an auditor will be assigned. An auditor will contact your business to go through a step-by-step plan. This will help you prepare for the first assessment.
The first assessment is a written report that will highlight the issues that will need to be improved before the second assessment is carried out. Companies may need to implement new approaches that will meet the ISO requirements. However, the auditor will help with guidance and clear tasks.
The second assessment will again involve the auditor visiting the organisation to help establish the systems and processes that meet the requirements of the standard. After this assessment, a decision will be made as to whether the qualification can be awarded.
---
---
What to expect from an ISO audit?
To ensure that the ISO processes being carried out by the organisation are being followed, the International Organisation for Standardisation will send an external auditor to the company to check all internal processes. The role of the auditors is to act as business advisors and offer insight into how to improve.
Norbert Pietrzak, Chief Technology Officer at Wolfestone, who oversees the ISO standard within our organisation, said:
"auditors give an outsider's perspective about managing business activities and working towards objectives, so it feels like a discussion, not a meeting."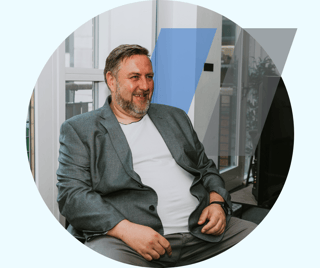 Auditors will check the written framework against the processes being conducted by the company. If there are any discrepancies between these, the business is given one month to improve. If the issues are not resolved, then the certificate will be removed from that company.
At Wolfestone, we conduct our own internal audits regularly to ensure each department is compliant. Not only does this ensure we keep our accreditations, but it also allows the team to explore the benefits ISO certifications can bring to the business and our clients.
ISO certifications in Wolfestone
Wolfestone has three ISO certificates. Each providing a unique benefit to our clients and overall business strategy.
The certifications that have been accredited to us are something we are really proud of.
Why? Becoming ISO accredited takes a lot of investment, both financially and in terms of time. Conducting business with a 'bullet-proof' set of processes takes dedication from everyone in the organisation. But our clients gain the peace of mind that we are a language services partner they can trust...
Wolfestone currently has three ISO certificates including
ISO 17100:2015 is the international standard for the translation industry. We have this certified ISO to provide clients with evidence that we have quality processes, and that they will meet the needs of our clients.

ISO 9001:2015 is to improve efficiency and achieve operational excellence. We also have consistent, repeatable processes.

ISO 27001:2013 is an information security management certification that is used by Wolfestone to strengthen data security.
The ISO certifications Wolfestone has, gives our clients reassurance; reassurance that we take data security seriously, we are committed to a business module that is not only geared toward growth, showing longevity, but is audited for it's effectiveness.
Norbert Pietrzak Chief Technology – "We have a framework that delivers"
Are you interested in working with an ISO accredited language services provider? Get in touch today!